Business Process Improvement Services
Business Process Improvement (BPI) Services
As part of Business Process Improvement (BPI) Services we offer services to organizations in implementing Business Process Re-engineering (BPR) concept. The BPI / BPR is used as a strategic initiative taken by the organization for maintaining an enterprise's ongoing need for competitiveness. CompuBee® provides BPI / BPR Services in which, we critically evaluate, on an ongoing basis, the effectiveness of existing processes and technology in order to recommend improvements to the process through configuration or process changes.
Our consultants have experience of working with Industry leaders in different parts of world. This has given us access best practices in different industries. We use this practical knowledge and experience to offer 'best practice advice' leading to Business Process Improvement Services for all areas of process improvement. While offering the customer specific BPR / BPI services, we consider the industry trends, technology trends, technology adopted by industry leaders, etc and then we discuss all these with our clients. We also examine each project on its own merits, therefore adapting our methodology to suit the clients' objectives and specific requirements is very customer focused. We offer services to review and restructure antiquated business processes to make the transition towards improving quality, efficiency and productivity while reducing the cycle time and costs of this change.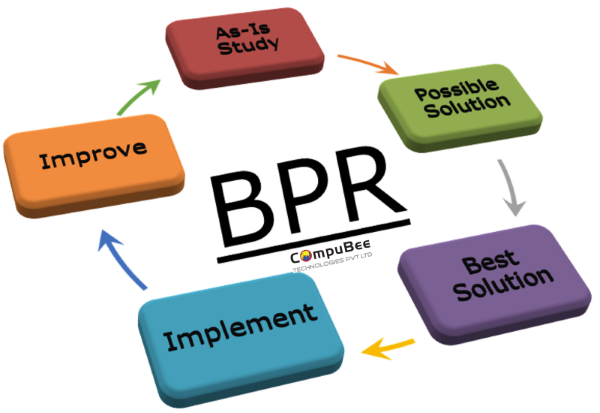 While carrying out the BPR / BPI, we include not only technical improvements but also financial improvements leading to substantial tangible and intangible benefits to our clients and giving them best class and efficient processes with minimal pay back period.
To download our collateral for Business Process Improvement / Re-engineering, please follow the link Collateral for BPI.
After going through the above collateral, please Contact Us with your queries on "Business Process Re-engineering" Services. We would be very happy in helping you to resolve your queries.