Finite Element Analysis (FEA) Services
Finite Element Analysis
The Finite Element Analysis (FEA) is a numerical technique for finding approximate solutions to boundary value problems for partial differential equations. In FEA large problems / areas are subdivided into smaller, simpler, parts, called finite elements. The simple equations that model these finite elements are then assembled into a larger system of equations that models the entire problem.This technique gives fairly accurate results when compared with the practical measurements say using strain gauges or similar measuring instruments.
CompuBee® offers professional, cost-effective, fast and reliable Finite Element Analysis (FEA) services to its clients following range of services:
Stress / Structural FEA
Buckling Analysis
Fatigue / Failure investigation
Thermal Analysis and
Modal/ Vibration Analysis
What We do for Our Clients
Engineering design and structure analysis with finite element method
From concept to product launch, one window solution
Full range of FEA and CFD consulting services
Following diagram gives the principal stress induced in a thin sheet metal section when modeled and analysed using Finite Element Analysis (FEA) software. The below part was first modeled using solid modeling package and then imported into the FEA package for carrying out further activities.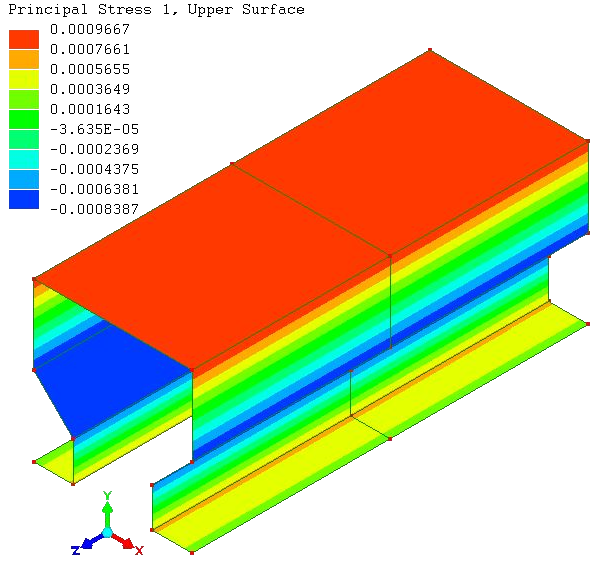 Following video shows the animation of deformation of a racking shelf made from mild steel / low carbon steel.
For more information about our Finite Element Analysis services, please contact us.